Please beware of scammers
As an international platform, Globalplacement is prone to attract those who try to scam people out of their money. For example by promising an internship abroad, but requiring a payment up front for their services. In some cases this might be for legitamite reasons, but always be very very vigilant.
Even though we try our very best to keep our platform free of abuse, we can't garantuee we'll never miss anything. If you see any suspicious vacancies on our website, please do report them by reaching out to us. Never transfer money or share your bank account/credit card details with anyone unless you're absolutely sure it is safe to do so (in which case it is always at your own risk).
Job description
Problem Statement Summary
this company is a non-profit member association that started with a simple idea in 2003: convene a forum of humanitarian and commercial organisations to develop standards of practice for fleet management operations in developing countries. Several years later, we have expanded the way we provide support, from facilitating in-country trainings to consulting on the fleet management strategy of organisations. In essence, we want all organisations to manage their fleet in a way that saves lives, keep costs low and has minimal impact on the environment.
Although we are good in day-to-day communication with our humanitarian members and stakeholders, strategic communication is lacking. We are active on social media but we should focus more to achieve more.
We realise that in this day and age people are overwhelmed by information through many different communication channels. We also appreciate that our members want to communicate with us in different ways.
As we are a growing organisation our communications database has grown organically. We use a CRM system and we have a lot of separate contact files and knowledge about our members in our heads.
In our strategy 2023 – 2028, entitled 'Sustainable Transport for a Better World' we have identified strategic communication as one of the enablers to realise our growth ambition and we have commissioned a specialist to help us develop our strategic communications approach. Once the approach is finalised, we need to action it. And that is where you come in.
this company is looking for an intern who can help us to implement our strategic communications plan that supports our growth ambition.
Preferred profile
What you'll be doing
In a nutshell, you will:
Make a start with the implementation of the strategic communications plan
Create key messages based on accomplishments and evidence
Use main communication channels and strategies to reach the different target audiences
Come up with creative communications concepts that support our growth ambition
Come up with a strategy how we can use current engagement data to engage more in the future
Measure the impact of the strategy
Outcome: Implement a strategic communications plan that supports the this company team in the realisation of their growth ambition.
What we offer
The ideal candidate
You are at a minimum in your third year of a Bachelor or University study in Communications or a related study (Journalism, Business Communications, Intercultural communications). You might want to use the result of this internship as part of your bachelor or master thesis. You like the challenge of working independently and you have strong report writing and presentation skills. Being precise, detail-oriented, disciplined and well-organized match your personality. You like to work in a virtual team with colleagues from all over the world. Working with people from different countries and cultural backgrounds gives you a kick. You are available for at least 6 months (full time), preferably starting in June 2023. You speak and write English fluently (C1). Interest in humanitarian affairs and / or logistics is a plus.
What we offer:
To conduct your internship in an international environment, supported by a dynamic team.  
Exposure to organisations that work in the most difficult situations to reach people in need.
Participation in the Annual Virtual this company Conference in June 2023 where over 600 people come together to share experiences, learn from each other and network.
Maximum flexibility; we expect you to be full time available for 5-6 months, but when you work and how you arrange this in your schedule is entirely up to you.
Intern remuneration conform the standard of the country in which you follow your education.
Interested? Send your CV to …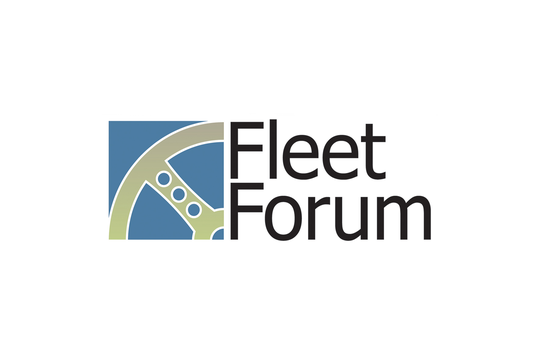 Fleet Forum
Fleet Forum is the world's only not-for-profit organisation dedicated to cleaner, safer and more effective humanitarian transport in developing nations.
Our members include (international) non-governmental organisations, United Nations agencies, Red Cross/Crescent organisations, commercial fleet operators and mobility product and service suppliers.
Through professional fleet management, we help our members to deliver life saving and life changing aid to communities in need in a sustainable way.
This vacancy is valid through 06/30/2023