Please beware of scammers
As an international platform, Globalplacement is prone to attract those who try to scam people out of their money. For example by promising an internship abroad, but requiring a payment up front for their services. In some cases this might be for legitamite reasons, but always be very very vigilant.
Even though we try our very best to keep our platform free of abuse, we can't garantuee we'll never miss anything. If you see any suspicious vacancies on our website, please do report them by reaching out to us. Never transfer money or share your bank account/credit card details with anyone unless you're absolutely sure it is safe to do so (in which case it is always at your own risk).
Job description
BayWa is a globally active group with the business units Energy, Agriculture and Building Materials. As a global player, it develops leading projects and solutions for the basic human needs of food, energy and building.
BayWa's international expansion has increased significantly in recent years, as part of our growth strategy. However, BayWa has since grown to become the largest agricultural trader in in the world and is one of the leading agricultural commodities trading companies in the world.
Go your own way. Start at BayWa! We hire around 350 trainees+interns every year in 13 different fields,get your apprenticeship/internship position in the BayWa group.
You can get to know various jobs during an internship. This can help in deciding on what you want to be later on.
Vocational orientation internships for school students can be carried out at BayWa 
Connectedness creates success. We also live this motto digitally with conviction. We already offer smart solutions, services and innovative products for energy, agriculture and construction. As a user, you benefit from the wide range of products on our online portals, interactive advice, configurators, and many apps. Start a successful future with us.
We are proud of the existing diversity within BayWa's today. Around 18,000 people with more than 50 nationalities are employed at over 3,000 locations in 40 countries around the world. By proactively supporting an inclusive company culture, we will ensure our interns/employees can contribute to our long-term success with their full potential.
We offer intenship various departments:
Internship/traineeship in:
Agriculture | Students
Biology | Students
Marketing | Students
Medical/Sales | Students| Communication
Chemical/ Process Technology | Students
Administration| Engineering
Research and Development | Students
Mathematics and Bio Informatics | Students
Chemistry | Students
Physics | Students
Management | Students
Finance | Students
Submit your CV/Resume to : info\…
Interns are allocated monthly sums to cover for their expenses,etc.
BayWa  AG
Activities
Interns will be working with our senior supervisors in different departments,for maximum exposure, in line with their educational requirement.
Preferred profile
BA /BSC /MA/MSC
What we offer
Good working conditions,with a good monthly salary.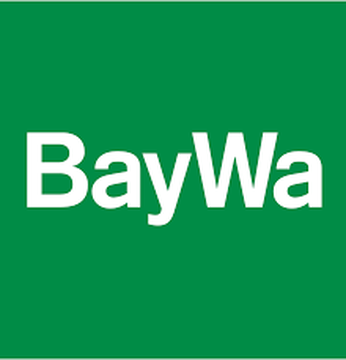 BayWa AG
This vacancy is valid through 03/31/2023