Please beware of scammers
As an international platform, Globalplacement is prone to attract those who try to scam people out of their money. For example by promising an internship abroad, but requiring a payment up front for their services. In some cases this might be for legitamite reasons, but always be very very vigilant.
Even though we try our very best to keep our platform free of abuse, we can't garantuee we'll never miss anything. If you see any suspicious vacancies on our website, please do report them by reaching out to us. Never transfer money or share your bank account/credit card details with anyone unless you're absolutely sure it is safe to do so (in which case it is always at your own risk).
Job description
Our company offers a great opportunity to do internship in various departments, from administration, marketing, assisting english teachers and attending unique classes of cultural and bahasa indonesia lesson. At the end of the program we will give you a completion certificate from out organisation to enhance your CV and boost your international working experience.We are a technical college providing excelence education for undergraduate majoring on IT, Civil Engeneer, Electro Engineer, communication visual design and Operating Systems. We are located in Sukabumi of the West Java province. The province is known to be an ideal venue for surfing and white water rafting. The Province is also known for its green turtle population observation and conservation projects.
Activities
• Marketing:
Every intern in NPU(this company) has to participate to the marketing project supervised by the marketing staffs, the interns will have to promote the university by doing diverse activities such as promoting in high schools(socializing and motivating High schools students to continue their study generally but also to choose NPU), going to some local radio stations, publishing articles about NPU in the the local medias, social working in remote area(helping people in the villages using your skills) and many others.
• Assistant lecturers:
The intern will be the assistant of one lecturer of NPU to get experience and exchange ideas, but also supervise the lecturer students and give and share advises them. The Lecturer as the supervisor as well will assign specific and detailed tasks to the intern to complete.
NB: the interns assistant lecturers has to be from the same field of study or department as the lecturer.
Departments:
Business Management
Accountancy
Electrical Engineering
Civil Engineering
Informatics System
Informatics Engineering
Mechanical Engineering
Law
Primary school teacher education
Visual Communication Design
• Others
Work in the International Relations Office as :
– Office Coordinator assistant
– Assistant of Head Office
– Assistant secretary,
NB: The Intern can choose one specific responsibility from those mentioned above and can also get a customized program (according to the requirements of the intern based one his/her  Study/expertise, and other extra programs/activities the intern desire/must  do during is journey here with us in Indonesia)
What we offer
free Accommodation(housing) 
Pick up from the airport in Jakarta to our City Sukabumi 
Pocket money/month( other conditions)
The Intern have to :
Speak and Understand English (Communication Matter)
a student or at least  high school graduate 
Be open minded and sociable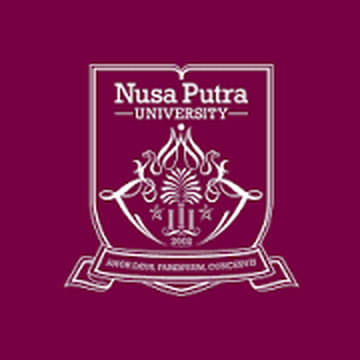 Nusa Putra University
Vision :
To reach the high standard among other national educational institutions till 2020 and obtain the world-class reputation till the year 2030 in the field of science and technology. Be a pioneer in the area which covers and generates intelligence, creativity, innovation and religion.
Mission :
Advance science and technology through educational, teaching and learning excellence and high quality.
Progress science and technology through study, research, publications and patenting the results of research.
The promotion of science and technology what can answer the problems along with the challenges of a community with its superior and high quality.
Develop a strong and innovative organization by utilizing the resources optimally, thus to contribute on the intellectual national life.
Master the growth in the science and technology industry in Indonesia which contributes to the creation of national independence.
This vacancy is valid through 10/31/2023