Please beware of scammers
As an international platform, Globalplacement is prone to attract those who try to scam people out of their money. For example by promising an internship abroad, but requiring a payment up front for their services. In some cases this might be for legitamite reasons, but always be very very vigilant.
Even though we try our very best to keep our platform free of abuse, we can't garantuee we'll never miss anything. If you see any suspicious vacancies on our website, please do report them by reaching out to us. Never transfer money or share your bank account/credit card details with anyone unless you're absolutely sure it is safe to do so (in which case it is always at your own risk).
Job description
Who are we?
Beds and Bars, the name says it all.
We have hostels, hotels, apartments, bars and restaurants.
Our different brands can be found on our website: …m.
Flying Pig Hostels Amsterdam, St. Christopher's Hostels, Belushi's Bars, Winston Hotel in Amsterdam and Bauhaus Hotel Bruges - Belgium.
There is a lot to learn about the Hospitality Branch with us.
We want to provide guests with a "Safe, Secure, Value, Fun, experience"!
In a hostel, guests come to meet each other in the bar, the TV lounge and in their rooms, which they share with several people.
There is free WIFI, free breakfast, free movies and we organize parties for hostel guests.
Here they can meet other guests and staff. Staying with us is part of the whole experience of the city. Staff and guests together create the special atmosphere. (This is different from hotels, where people generally come to sleep).
Where are the hostels where you can do an internship?
The hostels where internships are offered are located right in the center of the following cities: Amsterdam - 3 locations, Bruges, Barcelona, Paris - 2 locations, Berlin - 2 locations and Vienna.
In Amsterdam we only offer internships to Dutch interns, because we don't offer accommodation to interns in Amsterdam.
All branches have something unique. Beer tasting in Bruges, Berlin near the Wall, Paris at the waterfront, Barcelona near Placa Catalunya, etcetera.
Activities
Checking in and out of guests
Providing tourist information
Making reservations by telephone
Working with the reservation system
Working independently with the cash
Carrying out financial transactions
Handling complaints in a "laidback" manner (relaxed, customer-friendly, personal)
Running bar services
Preparing and serving breakfast
Selling tours
Extra tasks: organizing parties and promoting them. Halloween party, open mic, karaoke.
Preferred profile
The minimum duration of an internship is 16 weeks.
We can only offer internships to citizens of the European Community.
We are looking for motivated interns who know how to get things done and who love to create fun for the guests.
We are an international and professional company.
Being able to speak and write English very well is very important at all of our branches. We expect interns to be fluent in English.
Handy if interns speak German and French, but this is not necessary for Vienna, Berlin and Paris.
At our branch in Barcelona it is useful if interns speak Spanish.
The minimum age of interns is 18 years old.
In Bruges, interns aged 17 are also accepted.
In this position interns will mainly work 5 days a week as a receptionist, bar employee and serve breakfast.
What are additional extras?
Internship allowance of 500 euros per month at our Amsterdam branches. This is exclusively for Dutch interns
Internship allowance of € 55.00 per week at the European branches.
Bruges 1,000 Euro BONUS on top of the internship allowance of 55 euro per week.
Free breakfast and 1 hot meal per day
50% discount at EFH hostels in Europe (Europe Famous hostels)
50% discount at St. Christophers hostels in Europe
50% discount on food and drinks in our own hostels and bars
Nice colleagues and a pleasant working environment
Free accommodation in a shared staff room abroad
Contribution of 500 euros for a room in an apartment in Barcelona
Free tours in the city where the internship takes place
reception in the bar, so a lively working environment
Participation in our internal training courses: Footsteps Training
Access to career opportunities
On our website especially for interns, you can find more information about doing an internship at Beds and Bars: interns.bedsandbars.com.
You can also watch a video there of a former intern from the Netherlands, who did an internship at our Paris branche.
How can an intern apply?
Send an email in English with motivation, CV in English (including interests, internships and passport photo) and a working mobile phone number.
Indicate the following: start of internship period, duration of internship and preferred location 1,2,3. 
Apply at Global Placement, by using the button above.
If there is room at the branch of your choice, an interview will follow with Karin Selter.
When an intern is hired, she informs the Manager of the location where the intern will do their internship. The contract is signed by Karin Selter.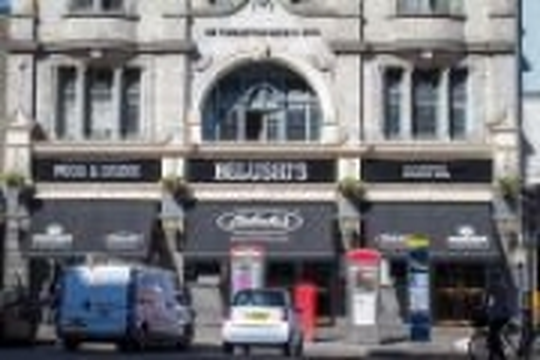 St. Christopher's Hostels
<p class="MsoNormal"><span style="font-size:9.0pt;font-family:&quot;Tahoma&quot;,sans-serif;
color:black">Do you want to know more about us and do&nbsp;you want to be part
of our fantastic Team? Have a look at our website <a href="http://st.christophers.co.uk">st.christophers.co.uk</a> for our site in
Bruges. We offer internships in our site in Bruges in Belgium. You must be
eligible to work in Belgium. You must be fluent in English.</span></p>
This vacancy is valid through 09/30/2023