Please beware of scammers
As an international platform, Globalplacement is prone to attract those who try to scam people out of their money. For example by promising an internship abroad, but requiring a payment up front for their services. In some cases this might be for legitamite reasons, but always be very very vigilant.
Even though we try our very best to keep our platform free of abuse, we can't garantuee we'll never miss anything. If you see any suspicious vacancies on our website, please do report them by reaching out to us. Never transfer money or share your bank account/credit card details with anyone unless you're absolutely sure it is safe to do so (in which case it is always at your own risk).
Job description
Do you have a passion for automotive and know your way around online? Have you heard of … and …? Do you know the difference between an AMG and an M-package? Then you've come to the right place at this company! Work with us at our office in Oud-West, near the Vondelpark in Amsterdam. With a young and enthusiastic team of fifteen employees and an average age of 30. Daily fresh lunch on the table, every Thursday afternoon working out with a personal trainer at our neighbors BodyTime and on Friday afternoon (with nice weather) on the (office) boat! this company services 750 companies that advertise and post a total of 250,000 vehicles, parts and tires Europe-wide on Ebay Classifieds, such as …, … and …. This company contributes to sustainability by promoting circularity through the deployment of software to encourage reuse of parts and life extension of vehicles.
Activities
Work at this company is very diverse. That is also the fun part of this job. Building web shops, approaching customers, optimizing processes, making recommendations and creating content via social media; you will get a glimpse into various processes and have a helicopter view. Can you identify with these activities and are you enthusiastic about our company? Then we would like to talk to you
Preferred profile
You are commercially skilled, collegial and have a driver's license. Furthermore, your qualifications depend on your studies and assignment. Do you have talent, ambitions and potential? Then we would like to get in touch with you!
What we offer
You will intern at a young and innovative company, working on serious and ambitious plans. There is an informal working atmosphere; work hard, play hard. Furthermore, there is a fresh lunch on the table every day.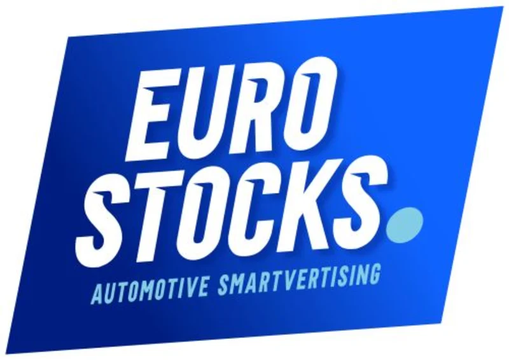 Eurostocks
Eurostocks is an e-commerce company that connects automotive companies with buyers from all over Europe. Eurostocks does this by forwarding advertisements of vehicles, parts and accessories (tires) to relevant European automotive advertising platforms. Eurostocks then integrates the offerings on its own 'open marketplace' EuroStocks.eu and its partner websites within the Ebay Classified Group. This way, sellers can highlight their stock to 25 million unique visitors per month and buyers have access to an offer of over 2 million vehicles and 2 million parts and accessories.