Please beware of scammers
As an international platform, Globalplacement is prone to attract those who try to scam people out of their money. For example by promising an internship abroad, but requiring a payment up front for their services. In some cases this might be for legitamite reasons, but always be very very vigilant.
Even though we try our very best to keep our platform free of abuse, we can't garantuee we'll never miss anything. If you see any suspicious vacancies on our website, please do report them by reaching out to us. Never transfer money or share your bank account/credit card details with anyone unless you're absolutely sure it is safe to do so (in which case it is always at your own risk).
Job description
Do you want an internship at a company where the work atmosphere is unparalleled and where your colleagues are the ones who make you happy? Do you have a passion for marketing and do you enjoy working with your colleagues to ensure that our branding, communication and advertising are taken to the next level?  
Then this internship at this company is definitely for you!
Company information
In the Netherlands, Slingerland is one of the better-known players in the field of industrial fans. Our office and warehouse is located at Algolweg 2, 3821BH in Amersfoort. Every day there are 12 people at the office in Amersfoort, we have lunch together in a nice canteen and here we also like to have a beer together sometimes. Slingerland belongs to the Formula Air family, a company with 160 employees specialized in the production and sales of industrial dust extraction products. Formula Air is headquartered in Beek en Donk, and has branches in Belgium, Germany, France, Lithuania, Vietnam and Sweden.
My name is …, and I am looking for someone to support us in the area of marketing. Slingerland is growing by leaps and bounds, over 60% last year, which makes us in need of an additional student. We are a company made by people, where the team is important. You can see that at lunch, for example, when we all eat together. Or by the targets agreed last year, 8,000 steps a day for every employee. We are not a company of rules and boxes, we are a company of action. So we are looking for someone who fits into the team and who will roll up their sleeves.
What is important to us?
We find it important that people are happy in their jobs
We encourage initiative and responsibility
Freedom in working hours is very important so that you can work flexibly
Working from home is possible as we do not focus on hours but on results
Activities
You come in, have a coffee and chat with colleagues. You speak with your colleagues, to coordinate the day's plans together
You start up your computer to see if there are any (internal) clients you can help
You look at the Linkedin page and think together with the other students and colleagues whether there are nice messages to be posted
You trigger other people in the organization to share fun projects and write case studies for the website
You work on product documentation which is then posted online to make life easier for our sales department
You maintain our Adwords campaigns so that our lead generation pays off
You participate in other marketing activities such as holiday messages, communication about new employees, etc.
You think about fun marketing campaigns to increase our brand awareness. 
You also work on internal communication, new screens for events, fun facts to communicate
You want to be all-round busy with marketing and will get a lot of freedom and budget for that.
Preferred profile
You are good at solving problems and questions that arise related to marketing. Multitasking is not a problem for you because you usually hop from one thing to another, without losing sight of your priorities
You are strong on your feet; You are not afraid of a tough discussion because you have checked and double-checked everything.
Precise and accurate; You work in a structured and careful manner. You are attentive, alert and work with concentration. You try to avoid mistakes and see to it that your tasks are done thoroughly.
You have a bachelor's degree but no work experience yet, we are happy to teach you this
What we offer
Unprecedented good working atmosphere. With colleagues who make you happy
Unlimited coffee and a daily shared lunch
An excellent compensation
A chocolate letter on December 5 and an Easter bunny at Easter
A flat organization in the broadest sense of the word. So you can just have a beer with the boss
Room for new initiatives and ideas. We are always open to that. Whether you work with us for a week, a month or a year
Challenging work to immerse yourself in, so that sometimes you forget you're at work
Flexible working hours. You coordinate with your supervisor when you work in the office and when from home
Flexible workspace. You can work from home if it suits your tasks for the day
Iets voor jou!
Voel jij je aangesproken door bovenstaande? Dan ben jij onze gewenste nieuwe collega en ontvangen we graag jou CV met toelichting. Je kunt deze mailen aan steven@slingerlandtechniek.nl.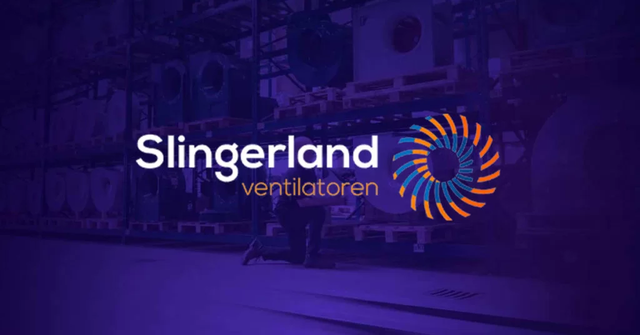 Slingerland Techniek BV
Slingerland Techniek from Amersfoort is your specialist when it comes to air and has been since 1990. You can count on our years of experience with ventilation systems and air movement. Our employees have unparalleled expertise.
Whether you need a fan for a ventilation system, air filtration, heating or cooling, we can supply any type of fan in any desired model. From steel to stainless steel or plastic. We only supply fans made of high-quality material and always think along with our customers. Together we look at which system best suits your situation, sector and location.
We are ATEX certified and KIWA certified.
This vacancy is valid through 11/30/2023