Please beware of scammers
As an international platform, Globalplacement is prone to attract those who try to scam people out of their money. For example by promising an internship abroad, but requiring a payment up front for their services. In some cases this might be for legitamite reasons, but always be very very vigilant.
Even though we try our very best to keep our platform free of abuse, we can't garantuee we'll never miss anything. If you see any suspicious vacancies on our website, please do report them by reaching out to us. Never transfer money or share your bank account/credit card details with anyone unless you're absolutely sure it is safe to do so (in which case it is always at your own risk).
Job description
Would you like to do an internship at a company where the working atmosphere is unprecedentedly good and where there are colleagues who make you happy? Do you have a passion for technology and do you enjoy working with your colleagues to find technical solutions?
Then this internship at this company is definitely for you!
Company information
Slingerland belongs to the Formula Air Group, a family business with 160 employees specialized in the production and sales of industrial dust extraction products. Formula Air is headquartered in Beek en Donk and has branches in Belgium, Germany, France, Lithuania, Vietnam and Sweden.
Slingerland, one of the better known players in the field of industrial fans in the Netherlands, is one of the operating companies. Our office and warehouse are located at Algolweg 2, 3821BH in Amersfoort. Every day we have lunch together in our nice canteen and at our famous DOMIBO we like to drink a beer together.
We find it important that our employees are happy in their jobs. Therefore, we encourage initiative and personal responsibility. Freedom in working hours is very important so that you can work flexibly and working from home is possible. We do not focus on hours but on results.
Activities
As a Technical Product Developer at Slingerland, you will work with our technical guy to develop a range of standard sound attenuated enclosures that we can use for our different types of fans.
Slingerland already sells many sound attenuated cabinets today. But every time we have to redesign them on a notepad and have to send the dimensions to production. We want to use Solidworks to build a model for this that can then be scaled very easily. A start has already been made on this, but it needs to be scrutinized and finished once more.
You may then also consult with various manufacturing companies to determine cost prices so that we can then also develop a price list for our customer.
This is something you enjoy doing!
As a Technical Product Engineer, you enjoy diving into the material. You are able to interpret data well and come up with technical solutions. You also have knowledge of Solidworks and can prepare technical drawings.
Preferred profile
Thinking in solutions is your thing.
You are independent and have an affinity for engineering.
You have knowledge of Solidworks and Excel.
You are a team player
What we offer
Unparalleled work atmosphere. With colleagues who make you happy
An excellent internship remuneration
Chocolate letter on December 5 and an Easter bunny at Easter
Communal lunch with a walk or game of darts
Possibility to work from home occasionally
Something for you? Do you feel appealed by the above? Then you are our desired new colleague and we would like to receive your CV with explanation. You can mail it to steven@slingerlandtechniek.nl.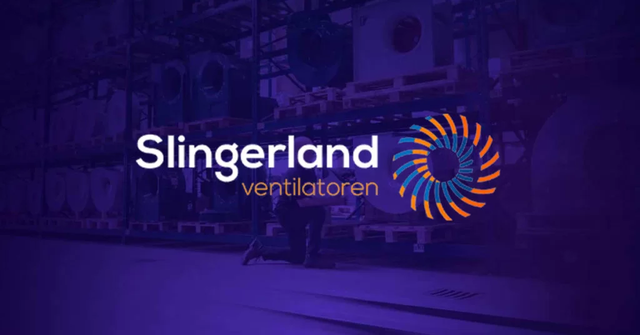 Slingerland Techniek BV
Slingerland Techniek from Amersfoort is your specialist when it comes to air and has been since 1990. You can count on our years of experience with ventilation systems and air movement. Our employees have unparalleled expertise.
Whether you need a fan for a ventilation system, air filtration, heating or cooling, we can supply any type of fan in any desired model. From steel to stainless steel or plastic. We only supply fans made of high-quality material and always think along with our customers. Together we look at which system best suits your situation, sector and location.
We are ATEX certified and KIWA certified.
This vacancy is valid through 11/30/2023