Please beware of scammers
As an international platform, Globalplacement is prone to attract those who try to scam people out of their money. For example by promising an internship abroad, but requiring a payment up front for their services. In some cases this might be for legitamite reasons, but always be very very vigilant.
Even though we try our very best to keep our platform free of abuse, we can't garantuee we'll never miss anything. If you see any suspicious vacancies on our website, please do report them by reaching out to us. Never transfer money or share your bank account/credit card details with anyone unless you're absolutely sure it is safe to do so (in which case it is always at your own risk).
Job description
At …m we are a dynamic start-up but established within the walls of our sister company (IEPC Premium and Concept) which is active since 2002.
This allows us to have all the perks of a start-up while having the maturity and experience of a more established company.
With projects for large accounts such as Borussia Dortmund, BMW or Nivea just to mention a few. The company soon expanded and started developing in various European markets. Today we sell to different countries in Europe (UK, BE, NL, FR, ESP,IT, GE, AUT).
We are currently working with 30 team members and expect to grow larger this year as the company is deep into its scale-up process. This company is an international company, with 9 different nationalities all working at the same office in Amsterdam. Very fast pace working style. The "work hard play hard" philosophy perfectly applies to us as we are numbers driven but also fun driven. We very often organize company activities and like to know that everyone comes to work with a smile and enjoys his/her teammate's company be it inside or outside the wall of the office.
Activities
Your main tasks :
Negotiate prices, set margins and fit products to the needs of the client;
Project and relations management- maintain good relations with clients and acquire new clients;
Goal-oriented- be aware of your own set targets and reach these targets;
Team player- be responsible for the company's sales targets with your colleagues. Realize success together;
Extremely motivated and business-driven
Preferred profile
Who we're looking for :
Available latest August 2023;
Speak German at a native level
Excellent verbal and written communication skills;
Commercial work experience is an advantage;
What we offer
What we offer:
Internship salary of 750€ netto per month 
this company Lucky Wheel of gifts for extra perks and sales challenges;
Your own room for initiatives and ideas;
Interesting evolution perspectives | Be part of a scale-up company which aim to reach the top;
Daily challenges;
Living in Amsterdam, need to say more?
Friday drinks at the office and teambuilding!
Do you want to become part of our growing organisation? Then apply today or
Send your resume and quick presentation paragraph to geoffrey@loopper.com 🙌
You can also check our various post and videos on our social below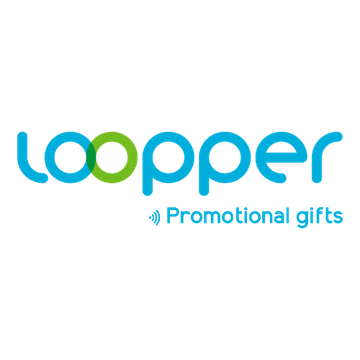 Loopper
Loopper is an e-commerce company with established roots in premium wholesale products spanning more than twenty years. As an international company, Loopper has partners and customers all over the world. What sets Loopper apart from other wholesale e-commerce companies is our ability to provide high quality products with excellent customization based on our client's needs. Our dedication to clients, and our team, makes us a driving force. Positivity and ambition sums up the Loopper family, and you will witness this first-hand when you contact one of our team members.
This vacancy is valid through 10/31/2023