Please beware of scammers
As an international platform, Globalplacement is prone to attract those who try to scam people out of their money. For example by promising an internship abroad, but requiring a payment up front for their services. In some cases this might be for legitamite reasons, but always be very very vigilant.
Even though we try our very best to keep our platform free of abuse, we can't garantuee we'll never miss anything. If you see any suspicious vacancies on our website, please do report them by reaching out to us. Never transfer money or share your bank account/credit card details with anyone unless you're absolutely sure it is safe to do so (in which case it is always at your own risk).
Job description
Are you a creative and talented graphic designer looking to gain hands-on experience in a dynamic and innovative advertising agency? Codigo Creative is excited to offer a placement opportunity for a Junior Graphic Designer. Join our team and immerse yourself in the world of advertising while honing your design skills and working on exciting projects.
About Codigo Creative:
At Codigo Creative, we specialize in providing innovative solutions to our diverse range of clients. As a leading digital marketing and creative agency, we offer services such as creative strategies, Social media management, SEO, web design, and graphic design. We take pride in our collaborative approach and delivering exceptional results for our clients.
Activities
Collaborate with the creative team to develop visually compelling designs for various marketing materials, including digital assets, print collateral, social media graphics, and more.
Assist in creating and maintaining brand identities for clients, ensuring consistency across all design deliverables.
Participate in brainstorming sessions and contribute innovative ideas to support marketing campaigns and initiatives.
Work closely with the copywriting team to ensure effective integration of visual and written content.
Stay up-to-date with industry trends and design techniques to continually enhance your skills and knowledge.
Preferred profile
Currently pursuing or recently completed a degree in Graphic Design, Visual Communication, or a related field.
Proficiency in Adobe Creative Suite (Photoshop, Illustrator, InDesign) and other relevant design tools.
Strong understanding of design principles, including typography, color theory, layout, and composition.
A portfolio showcasing your design skills and projects that demonstrate creativity, attention to detail, and a strong sense of visual aesthetics.
Excellent communication skills and the ability to work collaboratively within a team.
Passion for graphic design and a desire to learn and grow in a fast-paced, creative environment.
What we offer
Work Remotely: Enjoy the flexibility of working 100% remotely from the comfort of your own space.
Flexible Hours: We understand the importance of work-life balance. We offer flexibility in the hours you work to ensure optimal productivity and personal well-being.
Hands-On Experience: Gain valuable hands-on experience in managing projects from start to finish, working alongside our experienced team.
Mentorship: Receive guidance and mentorship from professionals who are passionate about nurturing talent and helping you succeed.
Professional Growth: We provide opportunities for professional development and growth within our agency, allowing you to expand your skill set and advance your career.
Networking: Build a strong network of industry contacts and stay up-to-date with the latest trends in digital marketing and design.
How to Apply:
If you're ready to kickstart your career and gain valuable experience in a fast-growing agency, email your resume and a cover letter outlining your interest and relevant skills/experiences to careers@codigocreative.com with the subject line "Graduate Internship Application - Junior Graphic Designer"

Please note that candidates participating in our graduate internship program will not be paid for the internship - it is a voluntary non-paid training period.

Join the Codigo Creative team and embark on an exciting journey in the digital marketing and design industry. 
We look forward to hearing from you!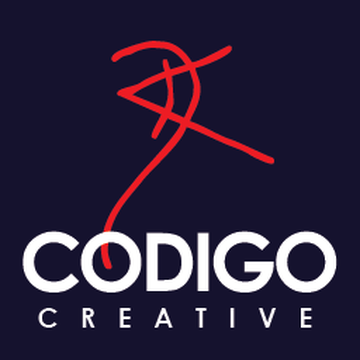 Codigo Creative Services
Codigo Creative helps to build strong relationships between brands and consumers using focused strategies that deliver messages through simple and clear communication. We work with brands to formulate marketing strategies that combine Creative, Technology, Planning, and User experience expertise.
This vacancy is valid through 11/30/2023