Please beware of scammers
As an international platform, Globalplacement is prone to attract those who try to scam people out of their money. For example by promising an internship abroad, but requiring a payment up front for their services. In some cases this might be for legitamite reasons, but always be very very vigilant.
Even though we try our very best to keep our platform free of abuse, we can't garantuee we'll never miss anything. If you see any suspicious vacancies on our website, please do report them by reaching out to us. Never transfer money or share your bank account/credit card details with anyone unless you're absolutely sure it is safe to do so (in which case it is always at your own risk).
Job description
This company, an international Dutch company operating in the e-commerce sector, is looking for professional, for the Italian market, to be included in the commercial area. 
We are looking for Italian candidates or Italian native speaker.
In this company you will have the opportunity to actively participate in the life of the company by bringing your digital skills and creativity into play. You will be placed in a smart, dynamic and international context, which encourages collaboration, enhances talents, promotes authenticity and develops its potential by implementing continuous professional growth plans.
Activities
Project and Account Management, which includes managing existing clients and managing and creating new projects that bring value to the client and the company. 
You will generate new business opportunities by leveraging the existing network. 
You will manage e-commerce development projects for important international brands of Tech and many other sectors. 
Create leads based on proven processes and create leads with innovative strategies. 
Management of customer requests to manufacturers by coordinating with the various technical and editorial teams. 
You will advise the client, anticipate his needs and guide him towards the best business solutions. 
Commercial Development on specific verticals such as Toys and Beauty Participate in meetings with customers and prepare specific presentations
Preferred profile
Italian native speaker
Have a good understanding of the systems involved in an e-commerce solution (CRM, OMS, ERP, PIM, DAM). 
You are familiar with integrations via API, JSON and Template in CSV. 
Intermediate level of Excel(formulas), ideally advanced knowledge and use of MACRO. 
It's a great plus if you have a basic knowledge of HTML, CSS, Java Script and/or any other computer language Familiar with Amazon Vendor Central or Seller Central  
Character traits; Proactive, service and result oriented; Good relationship skills, Initiative, Curiosity, Good analytical skills, Problem solving 
B2/C1 English proficiency
Preferred requirements
Have you had experience in consulting firms on digital transformation projects? 
Do you have a problem solving and initiative spirit? 
Are you available to travel nationally and internationally? 
Do you have experience in the world of digital or CRM consultancy?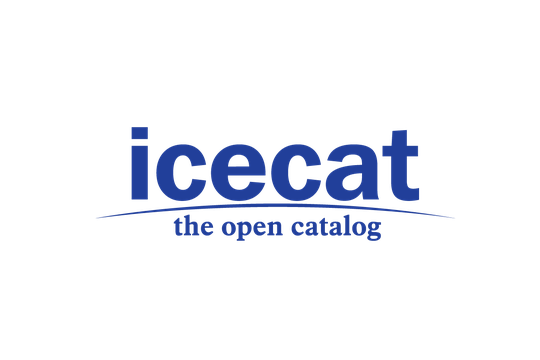 Icecat NV
Icecat NV is a global publisher and syndicator of product content for online and offline channels.
Icecat delivers Product Information Management As-A-Service to brand owners that want to increase their product visibility. With Digital Rights Management (DRM) system we support the brand's syndication policy, ranging from open to restricted.
This vacancy is valid through 11/30/2023