Please beware of scammers
As an international platform, Globalplacement is prone to attract those who try to scam people out of their money. For example by promising an internship abroad, but requiring a payment up front for their services. In some cases this might be for legitamite reasons, but always be very very vigilant.
Even though we try our very best to keep our platform free of abuse, we can't garantuee we'll never miss anything. If you see any suspicious vacancies on our website, please do report them by reaching out to us. Never transfer money or share your bank account/credit card details with anyone unless you're absolutely sure it is safe to do so (in which case it is always at your own risk).
Job description
Are you a speaker of Native Dutch OR German with a passion for digital marketing? Look no further, as we're excited to offer you an internship opportunity at …m in Amsterdam. At this company, we're not just a startup; we're backed by the experience of our sister company, IEPC Premium and Concept, which has been active since 2002. This unique blend of dynamism and maturity sets the stage for an exceptional internship experience.
About Us:
With a portfolio including renowned names such as Borussia Dortmund, BMW, Grolsch and Nivea, we've successfully expanded into various European markets. Currently, our diverse team of 30 members is on the verge of further growth as we embark on our scale-up journey. At this company, we embody a "work hard, play hard" philosophy, fostering a fast-paced yet enjoyable working environment. We believe in team spirit, regularly organising engaging company activities, both in and out of the office.
Activities
Assisting the E-commerce Manager in daily tasks
SEO and SEA, seamlessly integrate campaigns
Deriving insights from campaign results to boost grow
Collaborating with your colleagues to get the best results
Social media and website content
Work together with Design on website and social media
Preferred profile
Willingness to work from our Amsterdam office for the majority of the week.
Native speaker of Dutch or German.
Demonstrated ability to take ownership of projects.
Strong organisational and time management skills.
Excellent communication skills.
Some knowledge and experience in developing and implementing marketing plans.
Analytical minds that enjoy deriving insights from campaign results.
Most importantly, individuals who bring a sense of fun and positivity to the workplace.
What we offer
Generous internship salary of €750 net pay.
A place within our diverse and multicultural team.
Room for initiative and innovative ideas.
Exciting career growth opportunities within a thriving scale-up company.
Daily challenges and the chance to spin the this company Lucky Wheel for extra perks.
The chance to live and work in vibrant Amsterdam.
Friday office drinks and team-building activities.
Are you a sociable individual who thrives in a collaborative office environment, who wants to learn everything about Digital Marketing with young and likeminded colleagues, send us your CV and we will be in contact!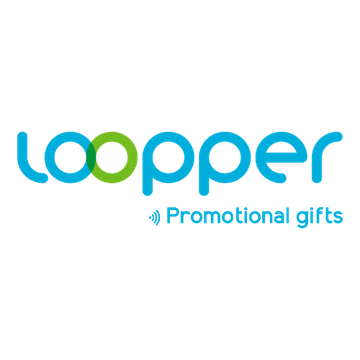 Loopper
Loopper is an e-commerce company with established roots in premium wholesale products spanning more than twenty years. As an international company, Loopper has partners and customers all over the world. What sets Loopper apart from other wholesale e-commerce companies is our ability to provide high quality products with excellent customization based on our client's needs. Our dedication to clients, and our team, makes us a driving force. Positivity and ambition sums up the Loopper family, and you will witness this first-hand when you contact one of our team members.